3 tags
HEY FRIENDS. i have been super quiet recently and for this i apologise but i have been sadly preoccupied with school and haven't been able to record much. however, i've been able to secure a few gigs here and there and THIS is one of them! along with bella hemming, i'm supporting the amazing mckenzie at her show at mars hill cafe on may the 3rd! all the deets can be found here,...
6 tags
a little timber box | by bek sarkoezy. it has...
HEY NOW HEY NOW →
so, my music fan page on facebook is v. v. close to 200 likes! i would love it infinitely if you helped me out and clicked like please and please and please.
8 tags
the reminder | originally by mumford & sons. ...
8 tags
flume | originally by bon iver. so i went to a...
Anonymous asked: I'm not really lovely and no need to thank me! I'm just speaking the truth my lovely :) I particularly adore your song 'bridges and walls'... I've had it on replay for hours now :3 Merry Christmas by the way! I send my best wishes :D
Anonymous asked: Did you have a nice christmas? :3 And I'm glad my post made you smile :D
1 tag
Anonymous asked: Your voice is absolutely captivating! I wish I was as talented as you :D <3
8 tags
maybe today (but probably tomorrow) | by bek...
hey peeps! i've got a gig at mars hill café tonight so you should defs come. you can buy tickets here or buy them at the door! (please come please please.)
8 tags
jolene | originally by dolly parton. it's...
1 tag
hey now hey now! →
super excited to be supporting tilley on her album launch tour! come down to enmore on the 15th of december if you know what's good for you.
2 tags
DATES TO REMEMBER. december 1st @ leumeah. december 8th @ parramatta. december 13th @ wyong. december 15th @ enmore. i'll announce venues soon!
places you should be in december: on the 1st - leumeah on the 8th - parramatta on the 13th - wyong on the 15th - newtown/marrickville more details soon soon soon!
9 tags
hey ya | originally by outkast. this song is...
6 tags
memoir | by bek sarkoezy. brand new original for...
just got offered a gig at the newsagency in marrickville. (gig venue, not actual newsagency.) the same place where lanie lane and JESCA HOOP have played. tiny bit excited!
9 tags
8 tags
call your girlfriend | originally by robyn. ...
keep the 1st of december free, yo! if you feel like hearing me sing a bit in a lounge room somewhere in campbelltown, stay tuned.
7 tags
it ain't me, babe | originally by bob...
7 tags
neopolitan dreams | originally by lisa mitchell. ...
7 tags
call me maybe | originally by carly rae poopson. ...
triple j unearthed →
hey hey! you can download a few of my songs here if you're interested. it would be so amazing if you left a review as well. happy listening!
8 tags
siren song | by bek sarkoezy. i have recently...
8 tags
creep | originally by radiohead. so here is a...
8 tags
old stone | originally by laura marling. hey hey!...
7 tags
landlocked blues | originally by bright eyes. hey...
7 tags
Anonymous asked: you must go on the voice next year :]
Anonymous asked: chords for bugs by patrick james?
5 tags
lessons learned | by bek sarkoezy. first...
Anonymous asked: Could you cover "terrible love" but Birdy's version/cover of it?
6 tags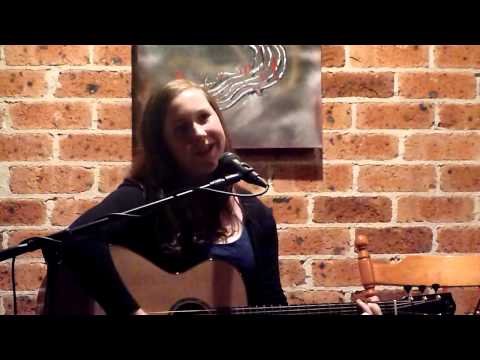 7 tags
in these arms | originally by the swell season. ...
7 tags
blackberry stone | originally by laura marling. ...
5 tags
things to do in winter | by bek sarkoezy. here is...